This platform is focused on conversations and chat, with a heavy emphasis on helpdesk. We developed it internally, with the aim of helping our own sellers sell more efficiently and scalably. For this, we built a chatbot that assisted sellers in their sales. Over time, we identified the problem we were solving and were able to sell a solution that also made sense to customers.
Users of a helpdesk platform generally need an efficient and quick solution to their problems and doubts regarding the product or service offered by the company. They need an easy-to-use platform that allows them to communicate with the support team in a clear and objective way. In addition, users expect accurate answers and satisfactory solutions to their problems, and they want the service process to be agile and effective. Finally, they value a personalized and humanized support experience, where they feel well supported and valued as a customer.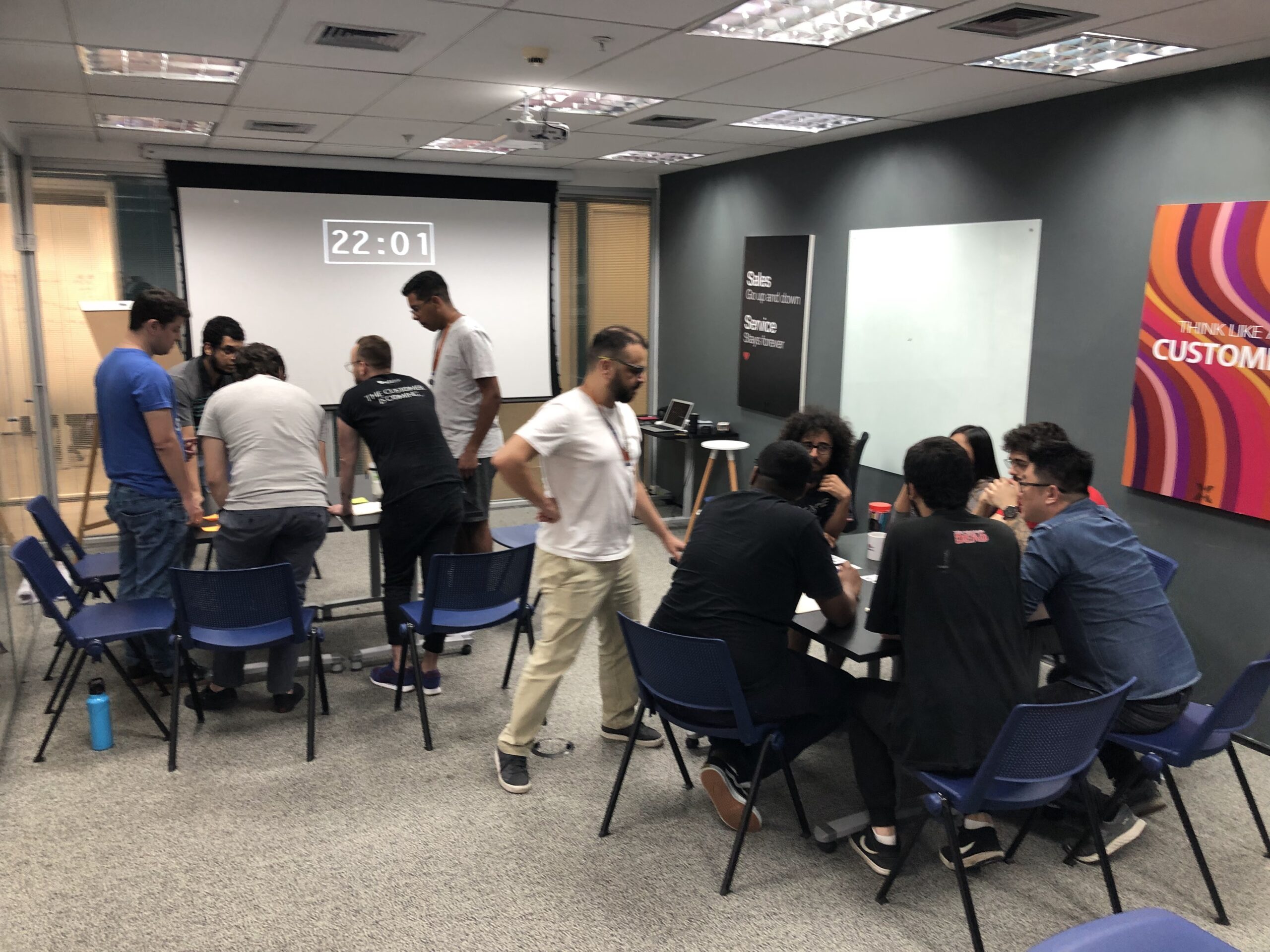 Workflows created during the development of the first hypotheses.
We doubled the average product ticket through user research and using simple but powerfull concepts
We created a version of the product that concentrated the main features related to the conversation process and automation of the sales process. We reduced the amount of product features and essentially focused on delivering more powerful value. In the research, we identified through a Pricing analysis that the willingness to pay for the product doubled.
Increased product NPS by 50 points
In addition, we invested in a series of improvements to the experience and, above all, we monitor the evolution of the product's NPS on a day-to-day basis. Not only the necessary improvements for the evolution of the product, but mainly the main pains that users presented as problems that needed to be solved. The combination of data analysis and qualitative research allowed us to increase the product's NPS improvement by 50 points – a method that measures people's willingness to share, network effect.
It all starts in marketing, the product experience starts before getting into the product.
To start creating your account, there are few steps and very simple. Everything to facilitate entry.
Even "hidden corners of the software" like the 404 page follow the same visual language.