As the SaaS market evolved, our core product needed to reinvent itself. After several studies, the conclusion was reached that it made sense to develop a new version of the product entry: simpler, with high perceived value, for customers with low digital maturity. The strategy was to have an entry product capable of educating our customers while they are not yet ready and so the company will increase its market share. RD Station already had 70% of the marketing automation market in Brazil.
My main role in the product team that would run this initiative was to lead Product Design and user surveys to understand the main pains of those who are starting out in digital marketing.
Many customers did not even have a website and sold directly using Facebook, Instagram, WhatsApp and other means. They were the main forms of contact but the big pain was still generating qualified leads and easily – and if possible very cheaply or almost for free. In these companies it is a matter of survival.
Workflows created during the development of the first hypotheses.
We have created a new version of the product, much easier to enter and much simpler to use. Simply because we slice the main product and improve a series of frictions on the journey.
But the most impactful of them for the company was certainly the signup process, which today the technique is used for all products. We eliminated practically 90% of the frictions in the process and delivered new signup that managed to convert 10x more than the previous signup that the company used (about 300%).
This greatly improved our conversion to the product and the technique was absorbed by the marketing team.
Custom sugestions to help the user during their journey in the platform.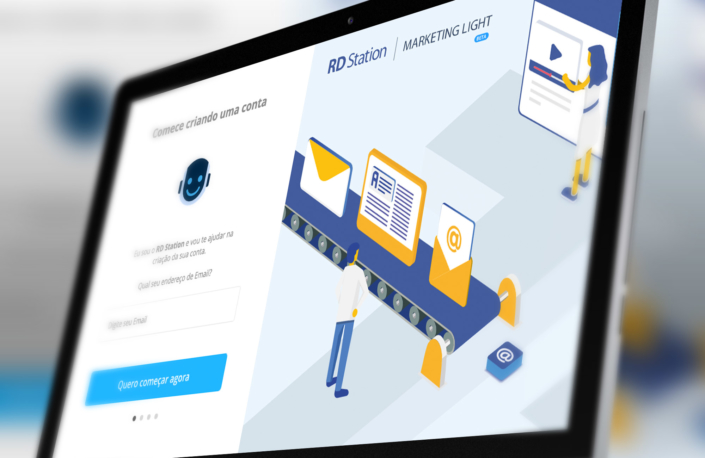 A chatbot assists the user during the onboarding process.
Heatmap showing user interactions in the new interface.