Once we created a new version for RD Station, we needed to deliver to the company users using and realizing value in the product. It was part of the business strategy to be able to scale the operation of the input product, in an automated way and with the purchase of the product autonomously by the user.
As a Design Leader, my mission was to understand customers' pains during the journey and improve our entire onboarding process.
Our mindset was totally focused on experimentation, where we started with a very low cost of development to generate the first feedback from customers. Based on the information we receive, we develop hypotheses and iterate on the product to evolve the onboarding process and deliver the numbers to the company.
Workflows created during the development of the first hypotheses.
From the lessons we learned in the product, we realized that the slice of the product that we were offering to customers had adherence. However, the onboarding process needed to improve so that the customer could perceive value.

Using Sean Ellis' method to define the Product Market Fit, we interviewed several customers throughout the journey to find out how disappointed they would be if the product ceased to exist. When we started the study less than 5% answered yes (Must Have Survey), and after 5 months of focused working with the product running and selling, we managed to improve this metric by 37% (PMF).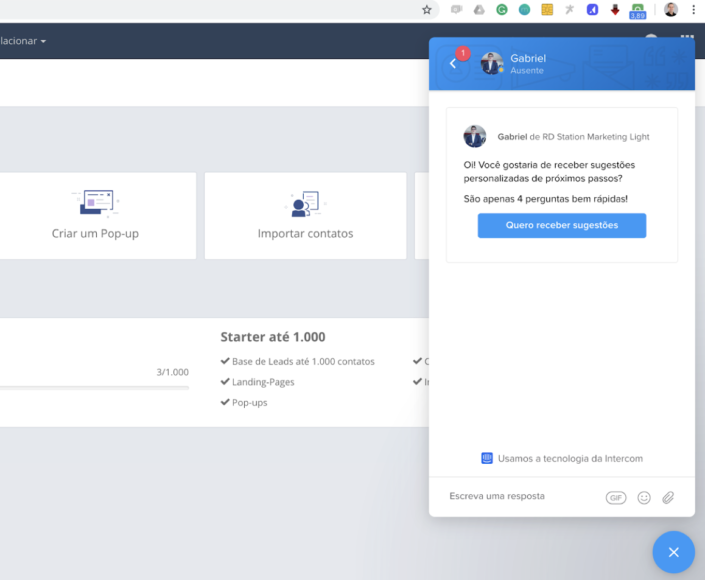 Custom sugestions to help the user during their journey in the platform.
A chatbot assists the user during the onboarding process.
Heatmap showing user interactions in the new interface.